We are in the business to provide you with courteous, professional, safe Limousine service. We are NOT in business to be "THE BIGGEST OR THE CHEAPEST."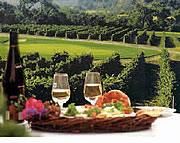 However, On Time Limousine is in business to set the standard of offering first class service coupled with dependability and availability. Whether it is a night on the town, the wedding of a lifetime, or a corporate event for your company. On Time Limousine is dedicated to getting you to your occasion ON TIME and with exclusive service that makes any special event truly memorable.

A class act is for onlookers to notice your presence as you arrive and depart, not what business name is attached to the window. We prefer to add the special touch of not having our name attached to any outside windows.
Our goal is to consistently be the best at providing high-quality "exclusive" Limousine service.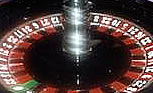 You are our exclusive and special guest. That is how you are treated.
We will earn your business through innovative marketing and trustworthy testimonials
The Official On Time Limousine Mission Statement:
Our ongoing effort is to be On Time every time,
Our promise is to provide the best service,
Our commitment is a memorable experience.